The Birch
Wellness

Philosophy
The Birch Wellness Center is all about synergy – in other words, we believe that a collaborative, cohesive and complementary group can do more than its best individual member. All of the practitioners at the Birch Wellness Center share the belief that we are able to provide a better service to our clients by working together toward a common goal of increased health and wellness. With extensive expertise in diverse but related areas of emotional and physical health, the practitioners at the Birch Wellness Center are able to meet a wide variety of client needs, all in one great location. In short, the Birch Wellness Center is committed to a multi-disciplinary best-practices model of health and wellness – synergy!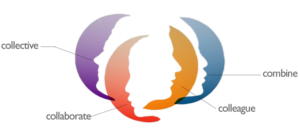 The symbolic meaning of the
Birch
The birch is highly adaptive and able to sustain harsh conditions with casual indifference. Proof of this adaptability is seen in its easy and eager ability to repopulate areas damaged by forest fires or clearings. Bright and beautiful, the birch is a pioneer, courageously taking root and starting anew to revive the landscape where no other would before. The birch tree is a powerful metaphor for our lives. The birch asks us to philosophically go where no other will go. The birch asks us to take root in new soils and light our lives with the majesty of our very presence. The birch sings to us: "Shine, take hold, express your creative expanse, light the way so that others may follow." The birch is a brilliant symbol of renewal. It is also symbolic of stability and structure.
Reference Link:  http://www.whats-your-sign.com/celtic-meaning-birch-tree.html