Birch Wellness Professional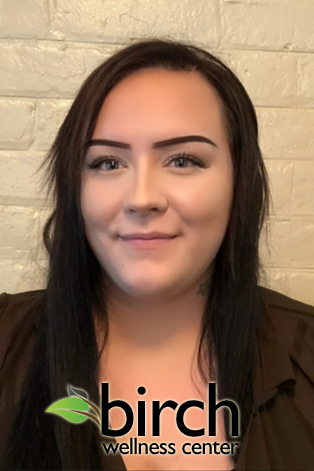 Welcome to Birch Wellness Center!
My name is Amanda and I am very happy to work with you, greet you and make your visit to Birch Wellness Center as comfortable as possible.  I have worked in management/office administration for over 7 years and love working with people. My goal is to help ensure that you enjoy your time with us and to help the wonderful group of practitioners with anything they need.  I hope you enjoy Birch Wellness Center and your time with our friendly and experienced group of practitioners.  Please feel free to call or email with any questions and I will do my best to respond as soon as possible.
Amanda is our Office Manager and her goal is to make sure that you are comfortable and feel welcome when you come here. If you have any questions please feel free to call or email and she will do her best to respond to you as quickly as possible.