Birch Wellness Professional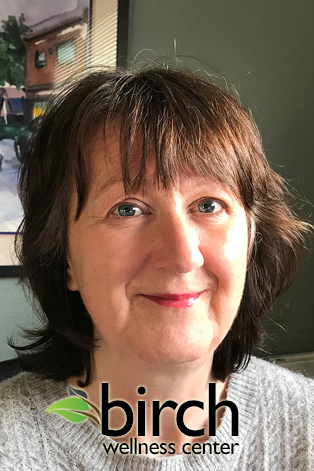 Charlene Currie, RN, BN, MBA


Nurse Consultant
Charlene Currie is a Birch Wellness Center professional who is passionate about sleep and working with clients who have difficulty falling asleep or staying asleep.
Charlene is a registered nurse with more than 25 years of experience in clinical practice, public policy and management. She received her Bachelor of Nursing degree and Master in Business Administration at the University of Manitoba.  Charlene completed clinical training in Mind/Body Medicine from Harvard Medical School and has received training in Cognitive Behavioral Therapy for Insomnia (CBTI), mindfulness practices and coaching.
Charlene offers a natural (drug-free) way to address problems getting to sleep or staying asleep. Her focus is on helping adults of all ages.  She personally experienced insomnia around the time of menopause and struggled with it for four years. 
Charlene knows firsthand how difficult it can be and that a one size fits all approach does not work.  Charlene's approach is holistic with the view that sleep happens naturally when the conditions in the body, mind and environment are conducive to rest.  She believes that resolving a sleep problem involves identifying the sources of sleep disturbance, restoring balance and re-establishing healthy sleep patterns.
When working with clients she will:
Assess the health, lifestyle, sleep habits and environmental factors that may be causing or contributing to poor sleep.
Teach practices that lead to a restful sleep which may include:
Evening routines to prepare the body and mind for sleep
Bed time scheduling to enhance deep, restorative sleep
Synchronizing circadian rhythms
Reducing stress and hyper-arousal
Dealing with a racing mind at night
Nutrition and exercise practices that promote better health and better sleep
Creating the condition in the bedroom for optimal sleep
Assist clients to develop a plan for making positive health and lifestyle changes.
Coach clients through the steps of their plan.
Charlene Currie is also a Nurse Consultant for Better Sleep, Health and Wellness.