Birch Wellness Professional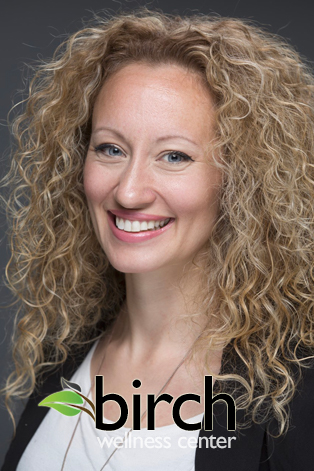 Jennifer Robinson, MA, CCC


Canadian Certified Counsellor
Jennifer Robinson is a Birch Wellness Center professional she holds a Master's degree in Clinical Psychology and is certified to provide EMDR therapy for post-traumatic reactions. She has provided services at the St. Boniface Hospital Anxiety Disorders Program as well as the University of Manitoba's Psychological Services Centre. She is skilled in the use of therapeutic techniques from mindfulness, cognitive-behavioural, psycho-dynamic, client-centered, and hypnosis traditions. She is able to offer long or short-term services depending on the needs of the client.
"The best way out is always through."  (Robert Frost)
I enjoy helping clients find their way through life's challenges with grace, good humour, and authenticity. I have over 10 years of experience in assessment and psychotherapy and work effectively and efficiently with individuals experiencing major life transitions, relationship difficulties, anxiety, anger, chronic low self-esteem, grief and post-traumatic reactions.
"One day you finally knew what you had to do and began…."
(Mary Oliver; The Journey)
•    Anxiety
•    Depression
•    Grief
•    Low self-esteem
•    Self-criticism
•    Trauma
•    Anger
•    Relationship issues
•    Existential/meaning in life
•    Career counselling
•    Major life transitions
•    Stress reduction
•    Coping skills
•    Cognitive Behavioural Therapy
•    Mindfulness
•    Hypnosis
•    Psychodynamic psychotherapy
•    EMDR (Eye Movement Desensitization and Reprocessing)
In the warmth and safety of the therapy room, clients make important self-discoveries and find unique, creative ways to move through emotional difficulty. I am proud to offer a deeper understanding of psychological problems than is often available in our culture of medicinal diagnoses. My case conceptualizations are based upon decades of psycho-dynamic research, and help me and my clients get to the "roots" of their problems for lasting change.
Evening and weekend appointments are available. I welcome inquiries via telephone and email.