Birch Wellness Professional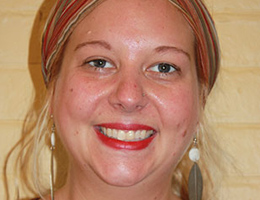 Karyn Walters


Play Therapist,
Marriage & Family
Therapist
Karyn has been counselling for over 15 years. She trained at the University of Winnipeg and the Rocky Mountain Play Therapy Institute  and has received certificates in Play Treatment of Trauma, Sand Tray Therapy, Advanced Play Therapy Treatments and Methods. Karyn has a Bachelor of Arts degree in Psychology and a Masters degree in Marriage and Family Therapy.  Karyn has also attended extra training inclusive of Trauma Recovery, Eating Disorder Recovery and Therapy.
Karyn has experience working with a variety of issues inclusive of childhood sexual abuse, bullying, adoption, autism, eating disorders, domestic violence, anxiety, depression, infidelity, communication, PTSD, bipolar, addictions, ADHD and ODD, anger management, self-harm, GLBT issues, grief, trauma, mental health, divorce and separation, polygamous relationships, and mindfulness.
Karyn works with children (aged 3 to 17), adults, couples, and families.
Karyn has 15 years experience working with children, families, and youth.  Karyn began her studies in the counseling field by taking the Applied Counseling Certificate program at Red River Community College in 1998.  At the same time, Karyn honed her practical skills by working with foster children with special needs and their families in a therapeutic manner.
Her work with foster families happened consecutively with Karyn beginning work at a shelter for abused women by counseling both children and women.  Karyn studied Psychology at the University of Winnipeg and went on to receive her Bachelor of Arts in Psychology in 2007.  Karyn then went on to study at the North American Montessori Center and received her International Montessori Teaching Certificate in Pre-school and Kindergarten in 2008.
Karyn continued her studies in play therapy at the Rocky Mountain Play Therapy Institution in Calgary, Alberta. She earned certificates in Play Based Treatment of Trauma in 2010, Sand Tray Therapy in 2011, and Foundations of Play Therapy in 2012.  Karyn is currently working on her Masters in Marriage and Family Therapy at the University of Winnipeg. Karyn has received Certificates in Marriage and Family Therapy Theory in 2012 and Certificate in Marriage and Family Therapy in 2013 from the Masters in Marriage and Family Therapy program at the University of Winnipeg.
Anxiety & Mood Disorders
Relationship & Family Issues
Marriage and Family Therapy
Child & Adolescent Therapy
Bowenian therapy
Cognitive Behavioural Therapy
Feminist Therapy
Karyn has augmented her education by training in a number of treatment modalities including play therapy, sand tray therapy, art therapy, movement therapy and music therapy. Karyn is knowledgeable about systemic theories such as Narrative, Solution focused therapy, Attachment focused family Therapy, Structural Therapy, Cognitive Behavioral Therapy, Satir Therapy,  Feminist Therapy,  Brief Therapy,  Emotionally focused therapy and Bowenian therapy.