Birch Wellness Professional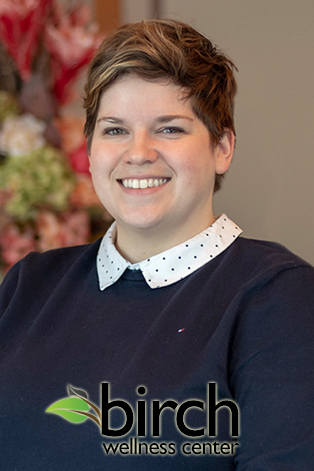 Megan Capili,


Registered Social Worker, Therapist
I am a registered social worker with my Master of Social Work from Wilfrid Laurier University. I am also a certified Dialectic Behavioural Therapy (DBT) skills therapist which helps with regulating strong emotions, building healthy relationships and tolerating distress.
I practice from a Cognitive Behavioural Therapy (CBT) lens with all my clients to assist in making behavioural and emotional changes. I also incorporate mindfulness, solution-focused and person-centred approaches in my work.
What makes me different than other therapists?
When I'm looking for a counsellor I want to know that the person I choose is not only educated but also has experienced challenges. I want to know that they will be able to understand where I'm coming from. Although I have not experienced exactly what you are going through, I have lived through many difficulties and can empathize with you. You are seeking me out because you need help with your relationships, emotions or behaviours and I do not take that responsibility lightly. I welcome all ages, gender identities, sexual orientations and racial identities into an affirming and empowering space where you can be both safe and brave to explore your emotions and experiences.
I believe that people need connection and often this is at the root of why we experience feelings of emptiness, loneliness, distress, anger and worthlessness. Asking for help is not weakness- it shows great strength, courage and resilience.
List of Services/Therapy
 Alcohol/drug abuse
 Anger Management
 Anxiety
 Behavioural Issues
 Borderline Personality Disorder
 Cognitive Behavioural Therapy
 Coping Skills
 Depression
 Dialectic Behavioural Therapy skills
 Disordered Eating
 Emotional Distress such as loneliness, worthlessness, shame, guilt, self-hate
 Family and Marital Conflict
 Self-harm Behaviours
 Spirituality
 Stress Reduction
 Trauma Recovery