Birch Wellness Professional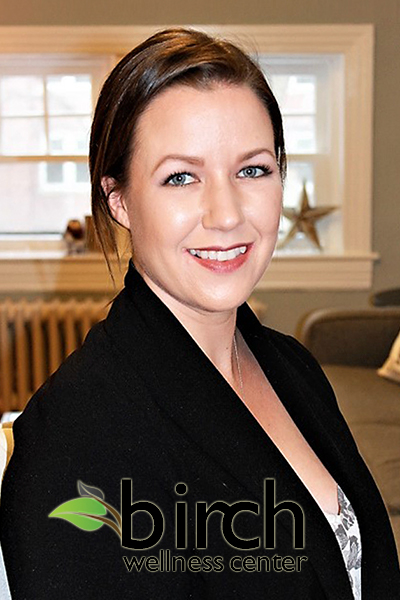 Natasha Smikles


Registered Psychiatric Nurse
Natasha Smikles is a Birch Wellness Center professional and a Registered Psychiatric Nurse (RPN).
Education:
Bachelor of Science in Psychiatric Nursing,
Brandon University 2009 College of Registered Psychiatric Nurses of Manitoba #3381
Currently enrolled in:
Masters of Science in Psychology and Neuroscience of Mental Heath degree, distance education via Kings College London, United Kingdom.
As a Registered Psychiatric Nurse (RPN) Natasha has had the opportunity to work in a variety of mental health programs including: acute psychiatry and long term behavioural treatment in-patient programs, psychiatric emergency room nursing, crisis services in a community setting as well as working as a community mental health worker. Natasha has also had the privilege to be a member of a Dialectical Behaviour Therapy (DBT) team for a local regional health authority providing DBT to clients both as an individual therapist as well as a group facilitator.
I work with clients in a holistic manner to address any concerns that the client may have about their mental health and to help promote wellness. This is often achieved through a combination of education and different therapy modalities which can help the client manage problematic symptoms, decrease maladaptive behaviours and gain insight about their thought patterns and actions.
An initial assessment consisting of a mental status exam is completed in the first session and recommendations for treatment are based on the assessment results. Treatment plans are made in collaboration with clients and can be modified at any point as deemed necessary.
As a mental health professional actively engaged in the public health sector I have worked with a diverse clientele and have become familiar with a variety of mental health diagnoses. My specialties include mood disorders, anxiety disorders, borderline personality disorder, crisis management, and coping skills.
Attendance in Workshops, Conferences, Courses:
Dialectical Behaviour Therapy- Skills Training (3-day)- TIC, 2012
Dialectical Behaviour Therapy- Behaviour Planning/Shaping (2-day)- TIC, 2012
Dialectical Behaviour Therapy- Core Clinician Training (7-day) – TIC, 2012
ACT for Beginners (8-week) online course – Russ Harris, 2015
The Manitoba CBT and DBT Conference (3-day) – Jack Hirose and Assoc., 2016
ACT & Mindfulness for Trauma (8-week) online course, 2017
CACBT 7th Annual Conference, Ottawa, Ontario (3-day), 2017
Evolution of Psychotherapy Conference, Anaheim, California (5-day), 2017
Anxiety
Bipolar
Behaviour Modification
Behavioural Problems
Borderline Personality Disorder
Cognitive Behaviour Therapy
Co-occuring Disorders
Coping Skills
Crisis management/intervention
Depression
Dialectical Behaviour Therapy
Emotional Dysregulation
Groups
Mental Health
Mental Status Examination
Mindfulness
Psychoeducation
Schizophrenia
Self Esteem
Self Harming
Stress Reduction