Birch Wellness Professional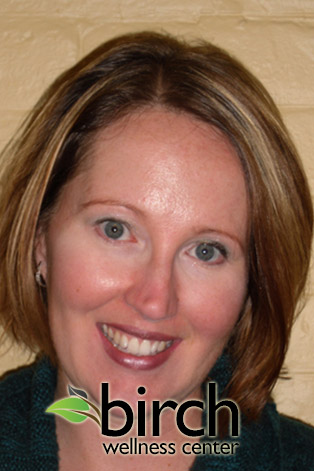 Susan Watson, BHNSc


Nutrition (Registered Dietitian Services)
Susan Watson, BHNSc is a Birch Wellness Center professional
and is passionate about teaching others how to achieve optimal
health and wellness by taking the confusion out of nutrition and
promoting fun ways to stay active.
She is the owner of A Little Nutrition, and offers cooking classes,
corporate wellness programs, nutrition labeling and nutrition
counseling out of various clinics in Winnipeg and rural Manitoba.
Prior to becoming a registered dietitian, Susan was a certified fitness instructor for 10 years. Susan then completed her undergrad in Human Nutritional Science at the University of Manitoba and her dietetic internship with the Winnipeg Regional Health Authority. Currently, she is now combining her fitness skills with her nutrition knowledge and offering comprehensive nutritional and lifestyle coaching.
In the years before she became a dietitian, Susan worked as a sales executive for a variety of paint manufacturers. She created innovative sales initiatives and marketing programs for corporate and independent retails stores. Now with her knowledge of nutrition and her business experience, she helps restaurants and food service operations create healthier meals options/programs for their clients and customers. She also offers corporate wellness programs and nutrition presentations to Manitoba businesses.
Susan the media spokesperson for Loblaw's (Great Canadian Super Store) in Manitoba, she is the website and newsletter editor for Dietitians of Canada Food & Culinary Network, a member of the College of Dietitians of Manitoba, Dietitians of Canada, and the Canadian Obesity Network.
Services offered at Birchwellness Center
Susan's main nutrition focus is around healthy weight loss and weight management. Susan herself has struggled with the emotional and physical aspects of what it takes to maintain a healthy weight, and has healthfully managed two diabetic pregnancies. Susan helps her clients understand the behavioral aspects to healthy eating, and gives them practical solutions to move past their nutrition barriers. She educates on the basic principals to meal planning, portion control, calorie budgeting and physical activity, as she puts it all together in a personalized nutrition care plan for her clients.
Related practice areas in nutrition counselling
• Medical nutrition therapy (diabetes, cholesterol, hypertension)
• IBS – FODMAP nutrition therapy
• Weight Loss
• Food Allergies & Food intolerances
• PCOS management
• Gestational diabetes
• Weight Gain
• Prenatal/P Nutrition
• Family Nutrition (Infant, Toddler/ Teen Nutrition)
• Picky Eater Nutrition Solutions
• Sports Nutrition
• Meal Planning
• Craving Change(TM) Facilitators -Improving Relationship with Food
• Food Safety -Manitoba Food Handlers Certificate
• Food Diary Analysis
• Nutrigenomix Genetic Testing
Susan is also proud to offer Nutrigenomix DNA testing: Eat According to your genes, Personalized Nutrition Assessment. Click here to download the brochure.
Click on the logo below to go the website www.nutrigenomix.com

When it comes to your diet, a one-size-fits-all approach may not lead to optimal health. Research has shown that personalized dietary advice based on your DNA is more valuable than general population-based recommendations. Nutrigenomix has developed a safe, easy-to-use kit that enables Susan to develop a dietary plan that is tailored to your unique genetic profile.
Fee's for Nutrigenomix service: Please go to www.alittlenutrition.com for a complete list of services and fees.
Medical Insurance: Registered dietitians services are covered by most 3rd party medical insurance companies like Blue Cross, Great West Life, Sun Life etc. However, individual plans may vary depending on the insurance policy. Direct billing is available at Birch Wellness.
Save
Save